Alexander Tzankow was born in Germany in 1970, growing up near Saarbruecken close to the French border.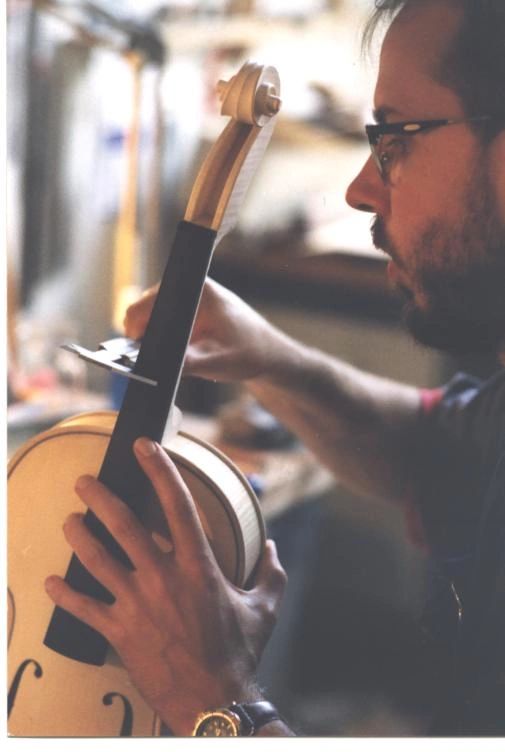 His mother being a music teacher and his father a professional violinist, he started violin lessons himself at the age of six. After switching to viola at age 14 he joined several orchestras and ensembles including the National German Youth Orchestra and the Bach Orchestra Mainz.
While studying viola at the Cologne Music College from 1987 to 1991 he discovered his passion for violin making and aquired his diploma through a three and one half year training at the prestigious
State School for Violin Making in Mittenwald,Germany.

After graduating in 1996, he worked for a number of reputable violin shops such as Michael Becker - Chicago, Stam & Zn. - Utrecht, Netherlands and Weisshaar & Son - Los Angeles.
Together with his wife Susan and son Lukas he now resides near Denver, Colorado, where he has his own workshop, specializing in the making of fine instruments and artistic restoration.